Saturday, February 19th, 2011
This is the main topic of the forthcoming March Debugged! MZ/PE magazine issue:
Debugged! MZ/PE: .NET and Java Debugging, March, 2011 (Paperback, ISBN: 978-1908043139)
The draft front cover is an allegory of a class hierarchy and was designed by my daughter, Alexandra Vostokova, a coauthor of Baby Turing book.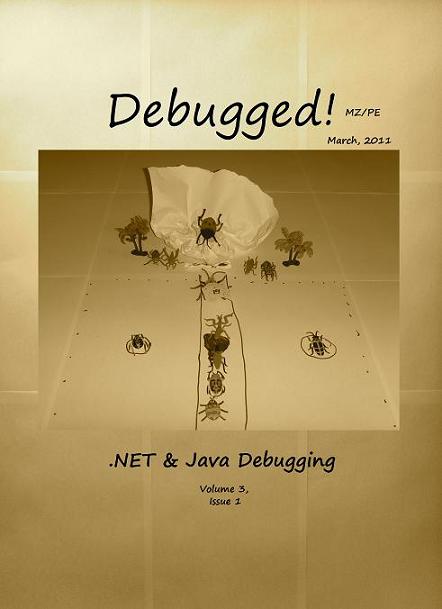 If you have an article idea or if you'd like to write an article for this issue please use the following contact form:
http://www.dumpanalysis.org/contact
The deadline is the 31st of March. Articles will first appear in the online version and then in print.
- Dmitry Vostokov @ DumpAnalysis.org + TraceAnalysis.org -