Friday, July 31st, 2020
It is possible to foliate traces into separate traces having the same structure and scale (we also show corresponding Trace Fabric for the original trace):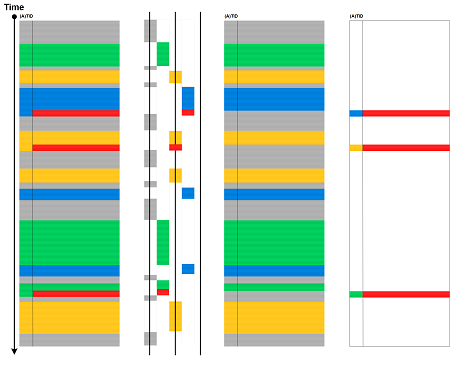 In the diagram above Trace Foliation was done for message type, for example, error and normal messages. The reverse operation of Trace Mask would produce the same original trace.
Correspondingly Trace Fabric can be foliated too giving rise to "orchestra" representation and vice versa via Trace Mask:
Bars can be added with the help of Silent Messages.
The name of this analysis pattern was also inspired by foliations in mathematics.
- Dmitry Vostokov @ DumpAnalysis.org + TraceAnalysis.org -