Saturday, September 22nd, 2018
Sometimes, we ask for a log file to see State and Event pattern, and see it there, only to find that we cannot do Back Trace of State Dumps from some Significant Event for Inter-Correlation analysis because our Data Interval is truncated (Truncated Trace). This highlights the importance of proper tracing intervals that we call Significant Interval analysis pattern by analogy with significant digits in scientific measurements. The following diagram illustrate the pattern: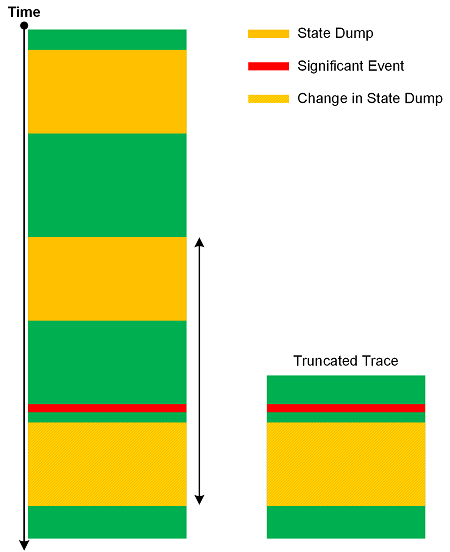 If you find out you get truncated traces and logs often you may want to increase Statement Current for state logging.
- Dmitry Vostokov @ DumpAnalysis.org + TraceAnalysis.org -