If we take Combed Trace for Thread of Activity or some Adjoint Thread of Activity and strip other message content like we did for Trace Contour log analysis pattern we get individual braids that form Trace Fabric: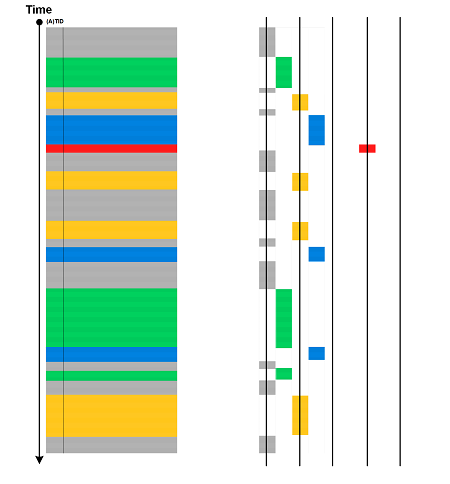 We can also get a stave representation of individual braids after a counter clockwise 90 degree rotation: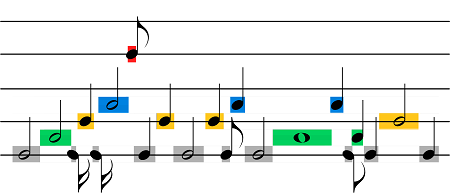 Bars can be added with the help of Silent Messages. Conversely, a musical piece can be transformed into some trace.
We mentioned "fabric" metaphor already when we introduced multibraiding.
- Dmitry Vostokov @ DumpAnalysis.org + TraceAnalysis.org -