Friday, June 6th, 2008
If you remember I promised to review this CD:
 The first Memory Analysis CD album
Finally it arrived by post and here it is: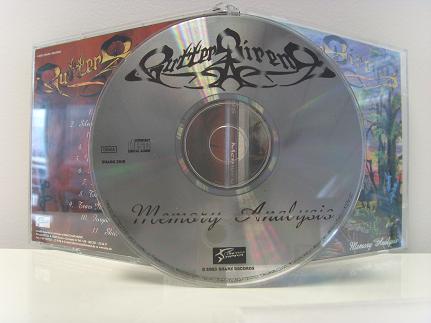 I've just finished listening to it. It is wonderful! Clearly belongs to my Music for Debugging collection. Here is my commentary (italics) on track titles:
1. Chameleon 
   It crashes then hangs then spikes then leaks. You never know what happens next…
2. Silence Before The Storm 
   Waiting for the problem to start dumping memory
3. Appearances 
   Multiple occurrences of the issue ease crash dump collection
4. Memory Analysis 
   Memory dump analysis activity
5. Voices From Heaven 
   It's my blog full of crash dump analysis patterns
6. Figure In The Fog 
   It's that DLL! I see it clearly!!!
7. Diamond Tear 
   Customer is happy
8. The Toy Soldier 
   WinDbg
9. Tears In Dragon's Eyes 
   Operating system vendor is happy too
10. Forgotten Song 
   No pasaran (bugs)
11. Skies
   We are debugging gods!
Enjoy :-) 
- Dmitry Vostokov @ DumpAnalysis.org -