Semantic Field is a set of messages that belong to particular category or subject: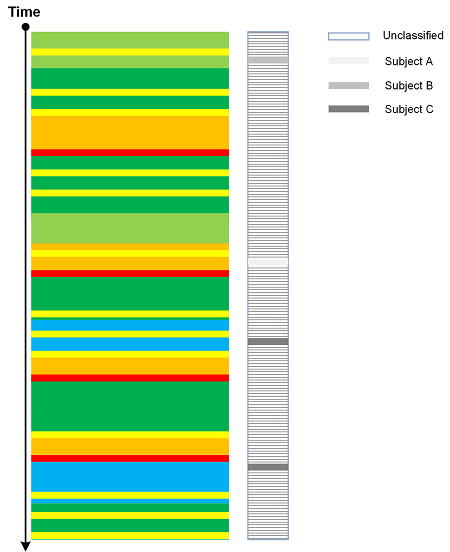 It is different from Trace Field which is a function, not an already prepared codomain of mapping.
Some Semantic Fields may be formed by the analysis of Implementation Discourse, for example using machine learning techniques.
The pattern name was inspired by semantic field in linguistics and came to our attention when reading "German Loanwords in English: An Historical Dictionary" book.
- Dmitry Vostokov @ DumpAnalysis.org + TraceAnalysis.org -