Finally I realized this morning that in addition to folding of a linear memory space into a 2D image in ParaView, the so called DLL List Landscape, we can also do a 3D folding too. I used the same dump file but this time the formula for coordinates is:
(file_size/4)1/3
so for 1,746,853 byte file we have a 3D map of 75×75x75 points. Here are some beautiful images (click on them for a larger view) that I got and I write next parts of advanced memory visualization tutorial later next week.
Point view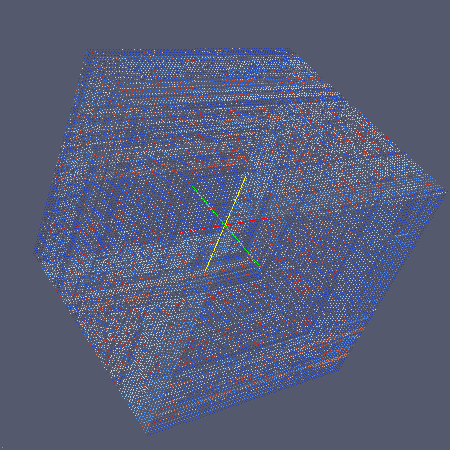 Wireframe view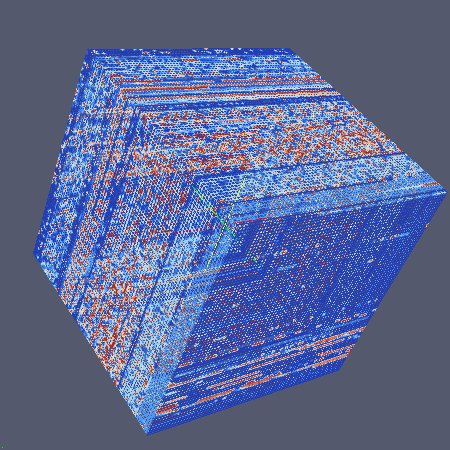 Surface view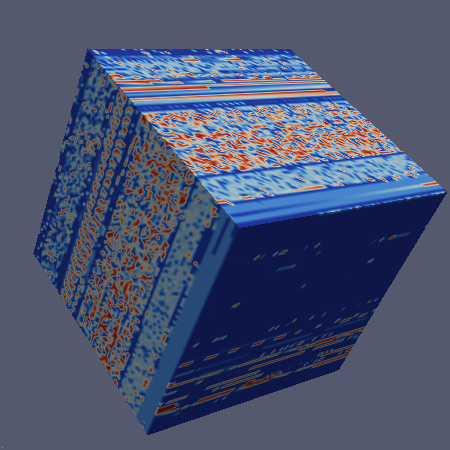 Surface + edges view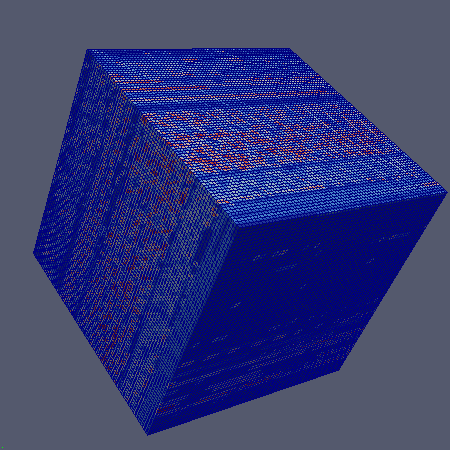 Volume view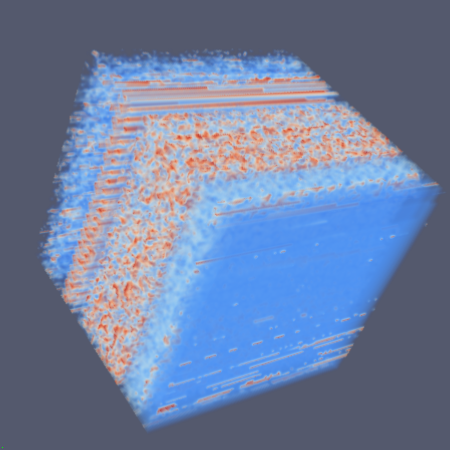 The chosen 3D folding shows varying 2D landscape in XY plane but almost constant landscape in YZ and XZ slices: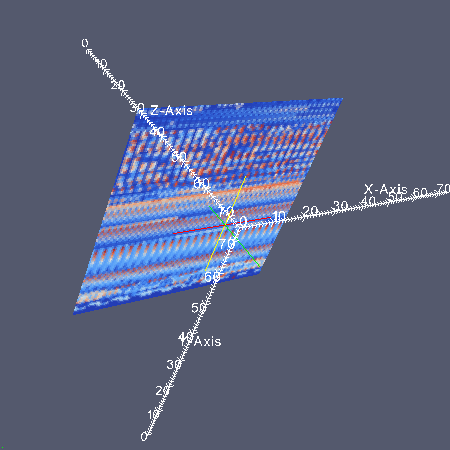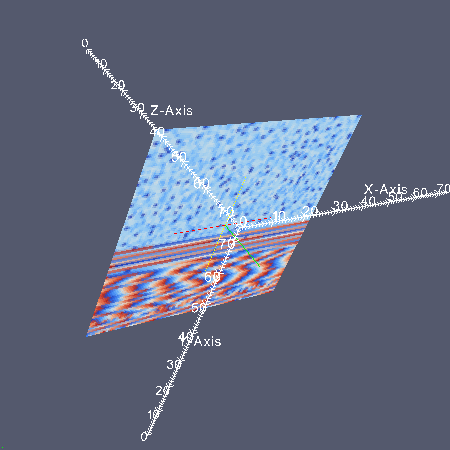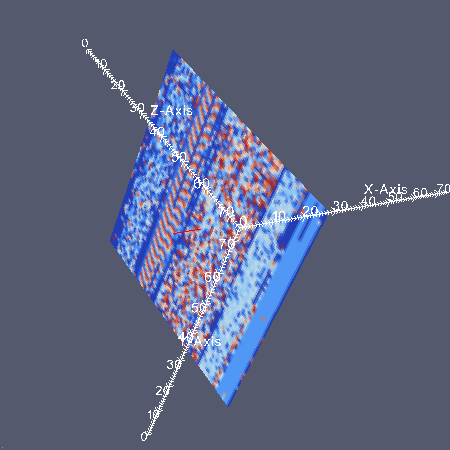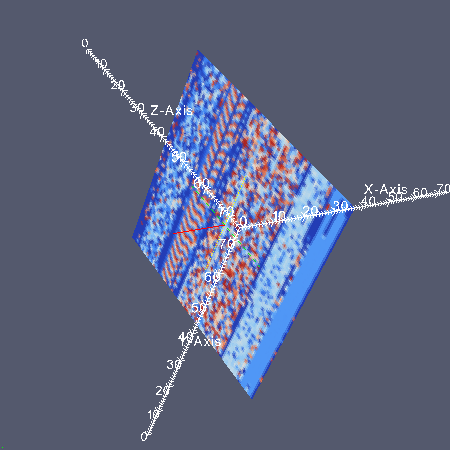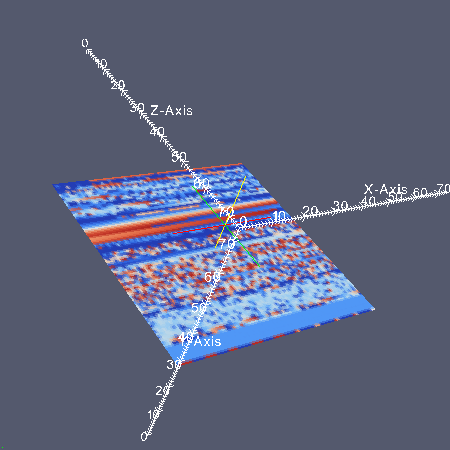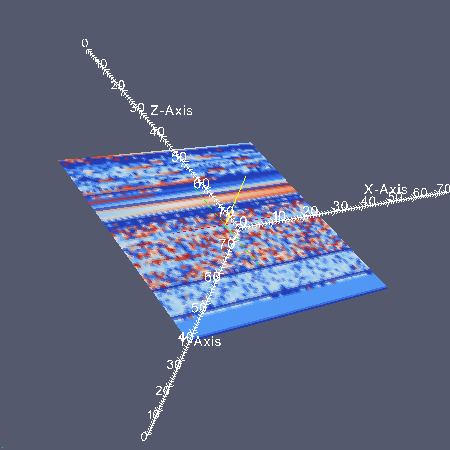 More effects.
Contour view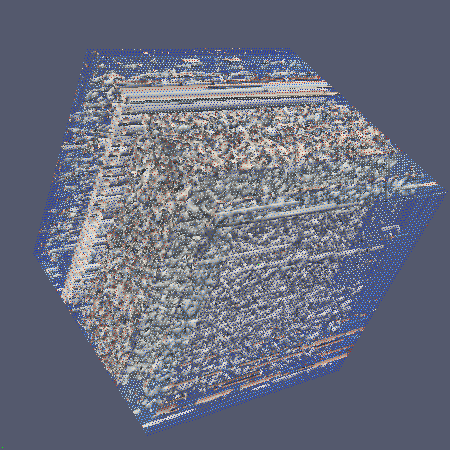 Process DNA view
- Dmitry Vostokov @ DumpAnalysis.org -