Several Strands of Activity from different types of ATIDs (Adjoint Threads of Activity) combine into Cord of Activity: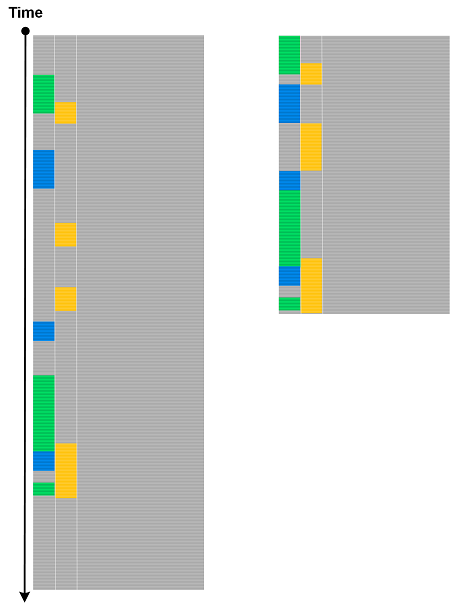 Between cord and rope analogies we chose cord as having "ord" (ordinal) in it (and c as cardinal). It is also possible to combine several Cords of Activity from different traces (Trace Dimension) to form a "cable-laid rope". We don't introduce a separate pattern here since in the resulting Trace Mask we have new Cord of Activity due to the additionally created ATID type referencing former separate traces and logs. Data references in messages may provide additional braiding via Braids of Activity.
We started with strands (we got the idea from the discussion of ethnomathematics where strand analysis was mentioned) but then we found the following useful discussion on rope terminology: "Art and Science of Rope".
- Dmitry Vostokov @ DumpAnalysis.org + TraceAnalysis.org -