If we have an attribute we can sort messages based on that attribute values and get Sorted Trace. If that attribute is TID or ATID we get the sequence of Threads of Activity or Adjoint Threads of Activity: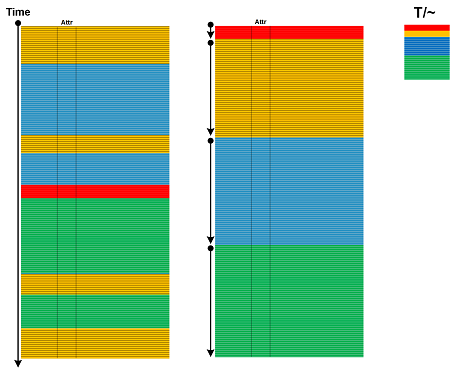 If we sort by message types or Message Invariants or some message data we get a sequence of Fibers of Activity.
The diagram above also shows on the right Quotient Trace by message type equivalence after additional sorting inside each Adjoint Thread of Activity.
- Dmitry Vostokov @ DumpAnalysis.org + TraceAnalysis.org -