Here is the draft front cover for the forthcoming Windows Debugging Notebook: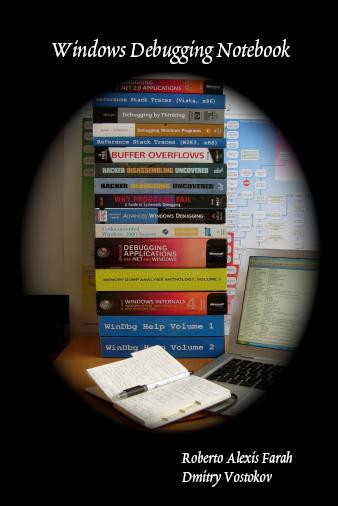 It is based on Debugging Book Stack concept.
- Dmitry Vostokov @ DumpAnalysis.org -
2 Responses to "Windows Debugging Notebook Cover"
Narasimha Vedala Says:
September 19th, 2008 at 3:39 pm

Yippieeee! Roberto is my favorite debugging toolbox Do you remember the WHDC competition cartoon…
Leave a Reply
You must be logged in to post a comment.