Consider this example mapping (taken metaphorically from the mathematical notion of an injection) of one domain of knowledge to another: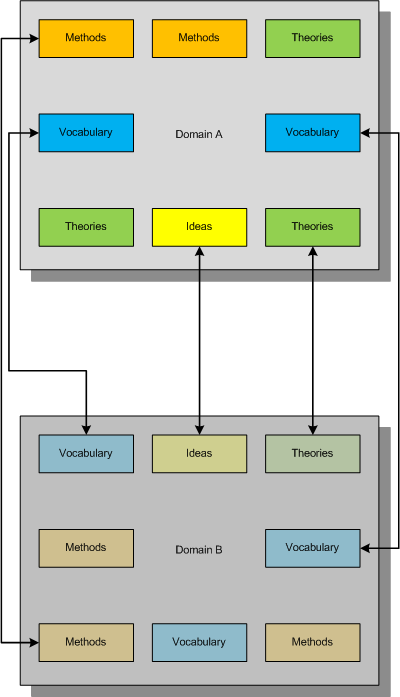 This mapping between concepts and ideas was once called "bijectivism" but was trivially described either as one to one mapping between two domains (like physical vs. mathematical) or fusing different concepts together to get another emerging concept. I myself proposed the similar mapping and called it a metaphorical bijection.  
Now consider another mapping metaphorically equivalent to a mathematical notion of a surjection where all constituents of the second domain are covered metaphorically by the first domain: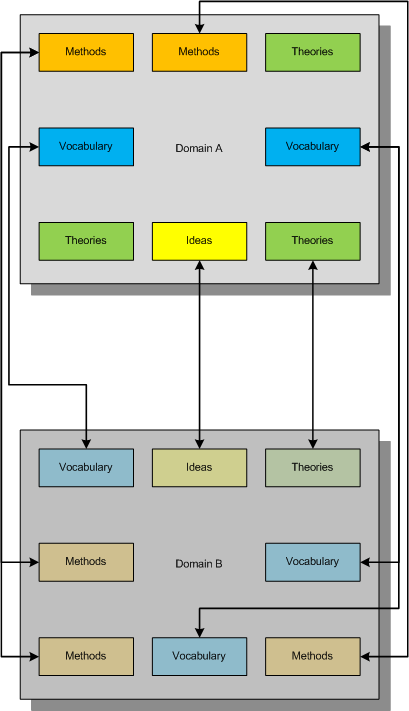 What we strive for is to establish the complete bijective mapping and reorganize our knowledge of both domains to achieve that: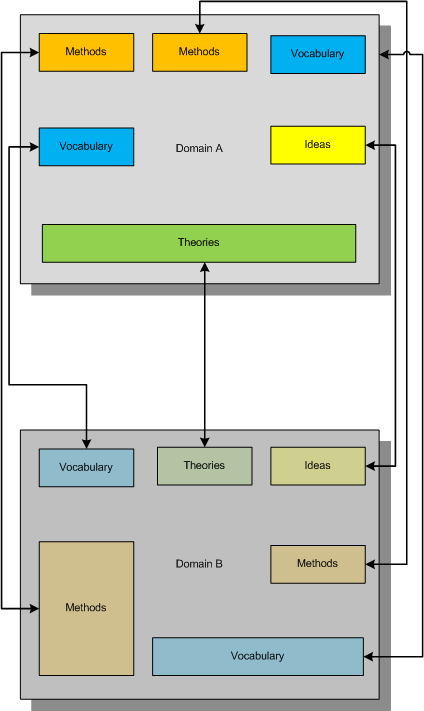 In diagrams above small boxes can represent sets of ideas, methods, etc. or individual ideas, methods, etc. The established metaphorical bijection can divide sets or combine them if needed. There can be several such bijections, of course, and we can use other methods of inquiry (for example, the scientific method) to choose between competing metaphorical bijections.
Useful mnemonic:
BEIS (B=I+S or to BE IS …)

Bijectionism Equals Injection + Surjection
Another mnemonic:
BET (B=T or to BE Transformation…)

Bijectionism Equals Transformation 
Note also the second letter of Alef-Beis or Alef-Bet, the letter of Light that has interpretation of Creation in Biblical Hebrew.   
More on this later as I need to come back to DebugWare patterns.
- Dmitry Vostokov @ DumpAnalysis.org -